Tis the Season!
Featuring Works by Qin Feng, Taiga Chiba, Toru Sugita, Kumiko Yasukawa

November 1, 2004 – January 8, 2005
Art Beatus (Vancouver) is pleased to present a special collection of works to carry us from the smoky days of autumn into the cool, crisp days of winter. Featured works will include ink paintings by Qin Feng, ink paintings by Taiga Chiba, etchings by Toru Sugita, and photographic-based media by Kumiko Yakusawa. Tis the Season will run from November 1, 2004 to January 8, 2005.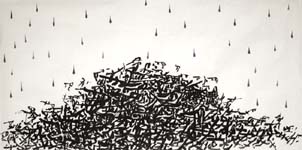 Qin Feng was born in 1961 in Xinjiang Province in China and currently works and resides in the United States. Civilization Landscapes is his most-recent series of ink paintings. Qin hopes to create his own language and system of signs and symbols, re-creating and representing ancient cultures and civilizations that disappeared long ago.
Currently living and working in Vancouver, BC, Taiga Chiba created his Ancestors and Ancient Life series using the traditional Japanese Sumi-e painting technique (painting with black ink on rice paper). Playful, spontaneous, and organic, the artist's subjects are quirky and eccentric, reminiscent of observing single-celled life forms through a microscope or of pre-historic creatures who inhabited our world many lifetimes ago.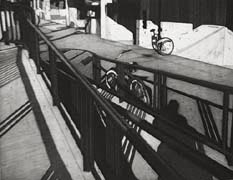 Toru Sugita feels moved when sunlight touches an object strongly in the afternoon, making a momentary drama of color and shape. These shapes and colors may change or disappear in the next moment. Sugita tries to capture this moment and express it in his art. Working with the intaglio process, mainly on etching and aquatint, the artist finds he can express his feelings best using tones of black and white. Toru Sugita lives and works in San Francisco, California.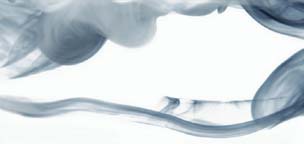 Born in Tokyo in 1975, Kumiko Yasukawa has lived and worked in Vancouver since 1993. Her process combines traditional and digital photographic techniques to arrive at an aesthetic that is both ancient and futuristic. Her most recent KUKI project follows her previous series MIZU, and is part of a continuing project that explores universal elements to find renderings of the invisible - in fact making the invisible visible.

---
Art Beatus, with a location in Vancouver, Canada and two locations in Hong Kong, showcases international art with a focus on contemporary Chinese art.
Art Beatus (Vancouver) is located in the Nelson Square Office Tower at 108 – 808 Nelson Street. Parking can be located underneath the Nelson Square Office Tower. For more information, please contact Media Relations, Tamla Mah by email to info@artbeatus.com or by telephone at 604.688.2633.