Featuring Song Dong, Feng Xuemin, Zhuang Hui, Allen Chan, Xu Bing, Fung Mingchip, Cha Guojun, Shyh-Charng Lo, Ma Tselin, Qin Chong

---

In August, Art Beatus Gallery (Exchange Square) will show a collective exhibition of artists working on various media.

Conceptual calligraphy pieces by Xu Bing and Fung Mingchip will be featured, as will conceptual photography works by Song Dong and Zhuang Hui. For paintings, Ma Tselin's fiery red depictions of the calm face of Buddha offer something different. Soft landscapes by Shyh-charng Lo and abstract paintings by Cha Guojun are teasers for their solo exhibitions next year. Qin Chong's mixed media works offer a new aesthetic viewpoint.
Art Beatus Gallery is located at Shop 301-302 Exchange Square podium level. For further information about this exhibition, please contact
dyiu@artbeatus.com.hk
, Dominic Chan at 852.2522.1138 or Josephine Hau at 852.2526.0818.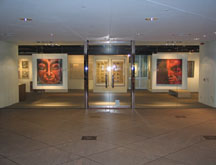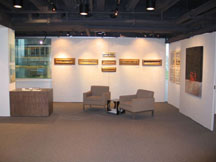 Summer Breeze

- Installation Photos from Art Beatus Gallery in Exchange Square -