Previous Exhibitions / 2008


I Back to Previous Exhibitions Home I



I Live Young I Fragments I See Them Everywhere I Tangles & Ties I Running Water Mountain High I
I Beautiful Beast I From Pit #5 I Naked Eyes I Solo Works of Shyh-Charng Lo I WASHI I
I Speechless I China - With My Brownie I Black on White I Desire / Disappearance I



Works of Yang Dazhi & Fu Xiaodong


Creativity is abundant in how this husband and wife team manipulate each specific medium. Their works, though are very different one from the other, are brimmed with the same message of youthfulness. The works of the husband, Yang Dazhi, are colourful figures of fables or children's stories and the wife, Fu Xiaodong, works on pixel graffiti of the New Youth generation.



---
Art Beatus Hong Kong (Graham Street), November 5 - 28, 2008 |
top
|

FRAGMEMTS

Oil paintings of Gao Zengli

The paintings of Gao Zengli are fragments of his memories reconstructed. They are illusory imageries suspended in his mind. What, visually, appear like portraits of some famous personalities such as the last Emperor of the Qing Dynasty, Pu-yi, and Chairman Mao are, in fact, mere symbols employed by Gao for his artistic expression.


---
Art Beatus (Vancouver) Consultancy Ltd., October 17, 2008 - January 23, 2009 | top |


Works of Won Seok Lim
In the exhibition, "See Them Everywhere", as seen through the eyes of the artist, the works present something extraordinarily simple, and leads viewers to witness the metamorphosis of something, upon first glance, that we might not really see or understand.


---
Art Beatus Hong Kong (Graham Street), October 2 - 25, 2008 |
top
|

Tangles and Ties

Paintings of Mimi Chen Ting

Tangles and Ties are all about the many dances in life. American-Chinese artist Mimi Chen Ting laid down on canvases the pictorial road maps of the tangles and ties of her past experiences, dreams and imaginations. The interactions of the cords and strings in her paintings have become metaphors to express many of her inner resonances. "I am not seeking for a resolution, only to embrace and honour the bonds that make us one."


---
Art Beatus Hong Kong (Graham Street), July 31 - August 23, 2008 | top |

Running Water Mountain High
Acrylic Shan-Shui paintings of Water Poon


Poon's acrylic Shan-Shui is clearly an extension of his ink Shan-Shui paintings, which he started a few years ago. The new works are more clean-cut. The minimal treatment in depiction aims to catch and bring forth the deep tranquillity of Mother Nature rather than to explore the complexity of the scenery.
---
Art Beatus (Vancouver) Consultancy Ltd., July 11 - September 12, 2008 | top |
Beautiful Beast
Prints of Wuon-Gean Ho


Life, death, memories and nostalgia are common themes in Wuon-Gean Ho's work. As a veterinarian, the artist witnesses death on a daily basis and is moved to reflect her response to these experiences through her art.
---
Art Beatus Hong Kong (Graham Street), July 4 - 26, 2008 | top |

From Pit #5


Sculptures of Zhang Wanxin
The new finds from Pit #5 are a fusion of the Eastern and Western cultures. They blend the past, present and future together. One most visible characteristic of Zhang Wanxin's new warriors is the pair of round sun-glasses over their noses which have helped hiding the souls of these figures. Wanxin used this simple but self-assured addition to enhance the contemporary nature as well as the spiritual impact of his warriors.

---
Art Beatus Hong Kong (Graham Street), June 6 - 28, 2008 | top |
Naked Eyes
Works of Pauline Chan So Yee


Pauline Chan So Yee belongs to the group of young Hong Kong artists who dares to test their limits as well as to reach deep into their creativity, exploring ways to realize what they are eager to share in their works. In "Naked Eyes", So Yee touches on two extremely sensitive areas that are challenging us every day, privacy and mental scars.
---
Art Beatus (Vancouver) Consultancy Ltd., May 9 - June 27, 2008 |
top
|
Solo Works of Shyh-Charng Lo

Works of Shyh-Charng Lo


Lo's works which are slightly abstracted versions of the landscape around him, are based on the feeling and essence of his surroundings, not the actual objects. His paintings are commonly referred to as tranquil, bringing peace and quietude to the viewer.
---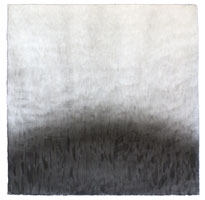 Art Beatus (Vancouver) Consultancy Ltd., February 29 - April 25, 200
8
|
top
|
WASHI
Ink Works of Hiroshi Hara


The artist's current works are made on his own handmade washi with Japanese ink. Many pieces have names relating to nature and natural phenomena, much the same as the washi itself which is made from plant materials and water.
Hara feels the idea behind his work and technique brings focus back to an ecological lifestyle that is important to our contemporary society. He is always conscious of the work that goes into making washi and the elements from the natural environment used to produce not only the paper, but his work itself.


---
Art Beatus Hong Kong (Graham Street), March 28 - April 19, 2008 |
top
|
Oil Paintings of Liu Xuejun


In "Speechless", Beijing-based artist Liu Xuejun manipulates the usage of hand forms as his creative icons for messages that he wishes to convey. For hundreds of years, the hand signs of Buddhist statutes have been relating soul-soothing teachings. Such gestures of the hand need no further explanation with words. In his series of exhibits, Liu applied the same concept but differently. His hands, some of them distorted to accentuate his statements, were depicted to voice his speechless frustration, cynicism as well as anger.


---
Art Beatus Hong Kong (Graham Street), March 3 - 26, 2008 | top |
Works of Carl Corey

Once every year Art Beatus Gallery will show the works of a non-Chinese artist and in March 2008 we will display the photographs of American artist, Carl Corey, taken with his non-adjustable vintage 1954 Kodak pinhole camera in Hong Kong and parts of southern China last year.

---
Art Beatus Hong Kong (Graham Street), January 31 - February 29, 2008 | top |

Works of Lei Ling

Lei Ling completes all of her pen drawings with Indian ink on white paper. In her works, black lines are lines of ink, while the white lines are thin linear white spaces left empty amongst fields of small black strokes. The white spaces are empty white paper areas left blank but the black spaces are patches of needlework composed of hundreds of black strokes.

---
Art Beatus Hong Kong (Graham Street), January 2 - 25, 2008 |
top
|
Desire / Disappearance
In the Disappearance series, Fung focused on some of the structures that were hot in the news such as the Star Ferry Clock Tower, the Queen's Pier, the Oil Street Government Warehouse that was once an artists' commune and the aged resettlement estates, that was once Hong Kong's housing solution for tens of thousands of residents. The Desire series, of course, captured items that were more pleasurable with images from three of the world's largest shopping malls: Central, Mongkok and Causeway Bay of Hong Kong.


---
For further information, please contact:

Canada: tel: (1) 604.688.2633, fax: (1) 604.688.2685